Step One,apply for the account according to the Registration Guide in the front page.

Step Two, loge on the system and go through the on-line application procedures.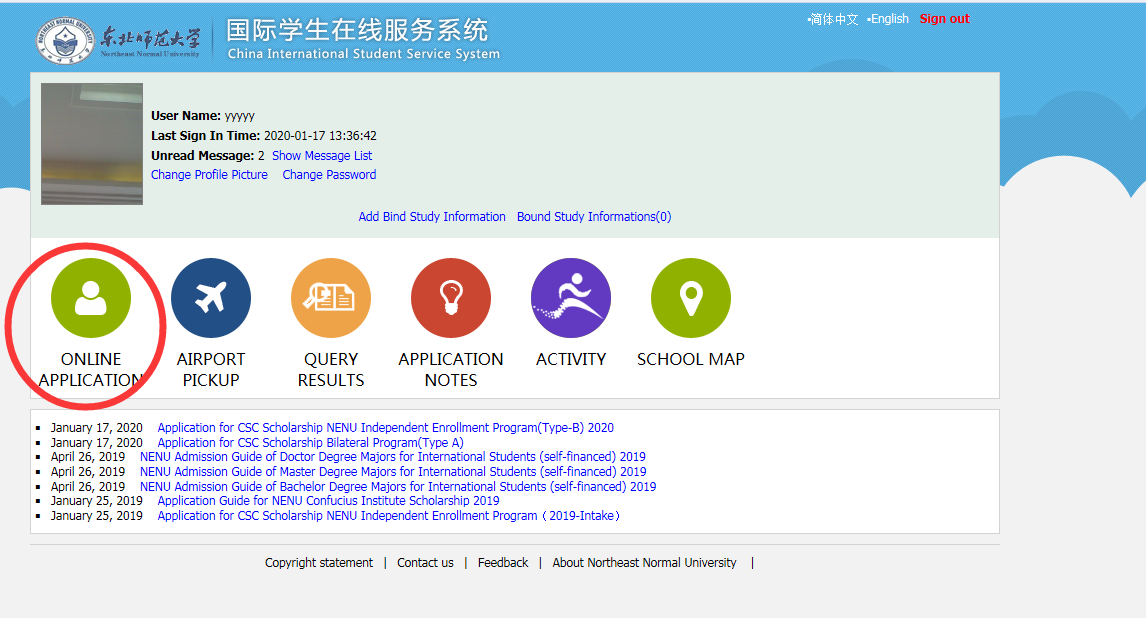 Step Three, choose financial category.

Step Four, choose the degree you want to apply for.

Step Five, choose the department and major, click the button "apply".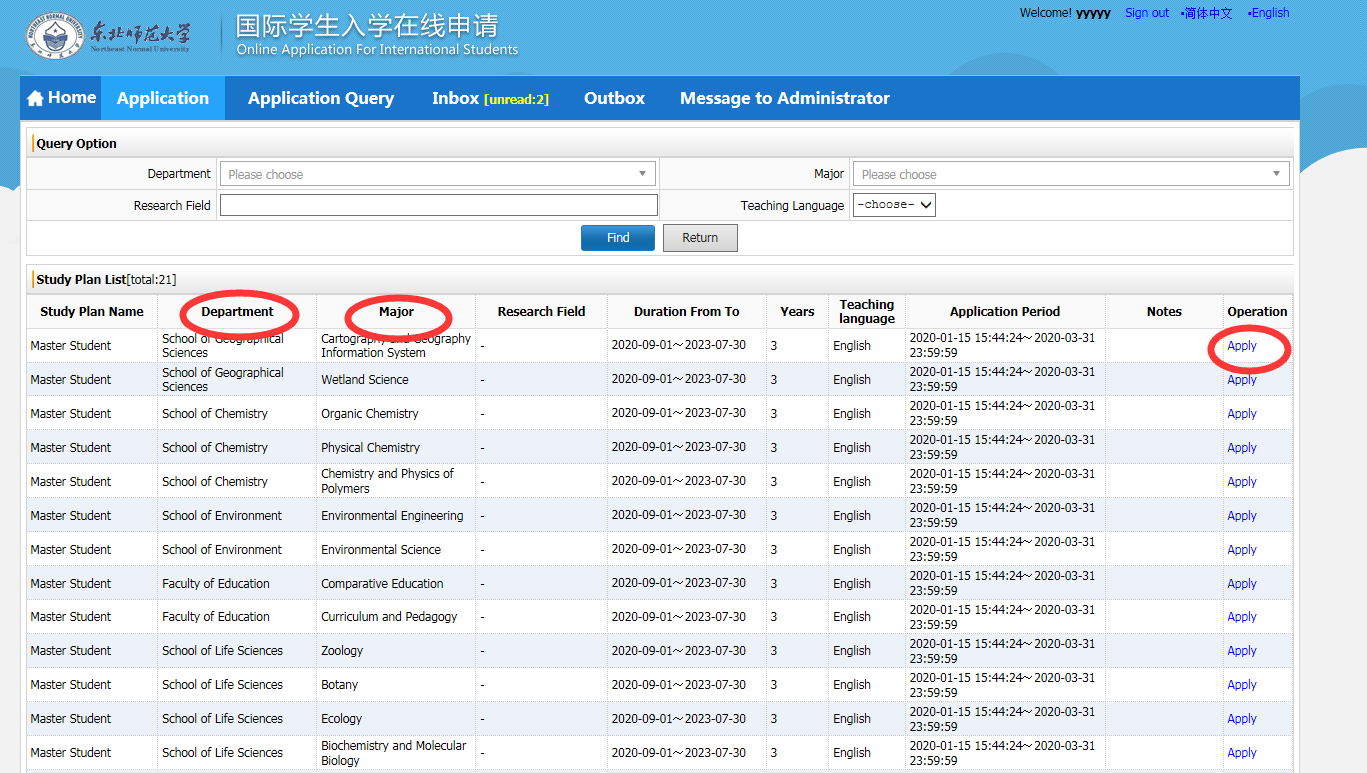 Step Six, enter personal information page and fill in all information required.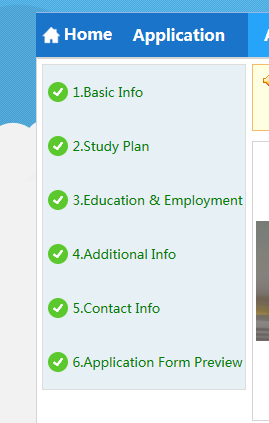 Step Seven, check all information and click "submit" button. Download and print out the application form with duplicates.