各位国际学生:
Dear International Students,
请所有国际学生在2021年8月30日-9月3日期间,完成2021-2022学年秋季学期的在线注册。具体步骤如下:
Please complete online registration for 2021-2022 Autumn Semester from August 30 to September 3.The specific steps are as follows:
第一步:下载"留学助手"APP
Step 1: Download "留(liú)学(xué)助(zhù)手(shǒu)" App
(1) 苹果系统在"商店"搜索"留学助手"并下载。
For IOS system, please search and download "留学助手"in Apple Store.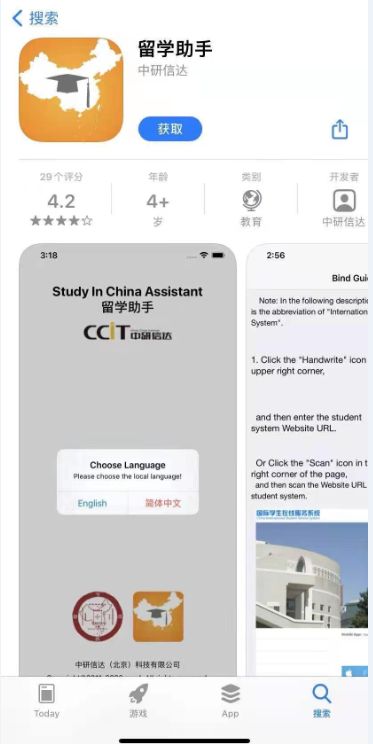 (2)安卓系统扫描下方二维码下载
For Android system, please scan the QR code to download.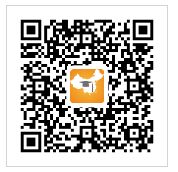 第二步:打开APP,选择语言后根据界面的指示扫二维码(见下方图片)或输入网址(studytnenu.nenu.edu.cn)绑定信息。
Open the APP, select the language, scan theQR-code(see the picture below) or enter the address of thewebsite(studyatnenu.nenu.edu.cn) according to the instructions to bind your information.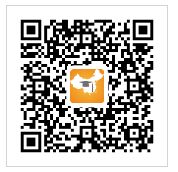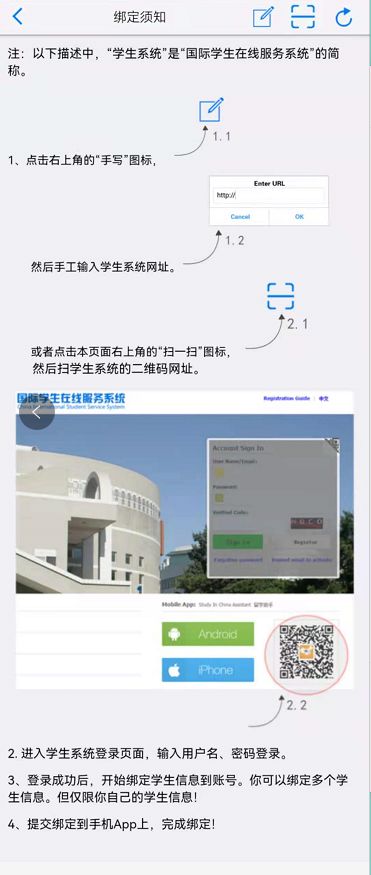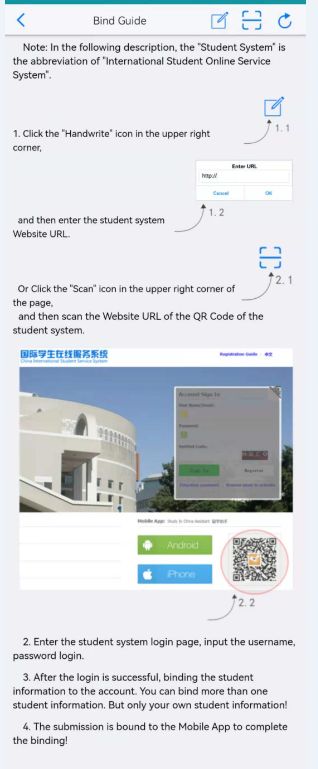 第三步:登录账户,无账号根据下方提示申请账号。账号被锁定请联系负责老师或致电+86-431-85099754,或将遇到的问题发至邮箱iso@nenu.edu.cn。
Step 3: Login youraccount. If you don't have theaccount number,you can apply for the account according to theinstruction below. Please contact the responsible teacher or call+86-431-85099754 if your account is locked. You can also send the problems you encounter to the Email(iso@nenu.edu.cn).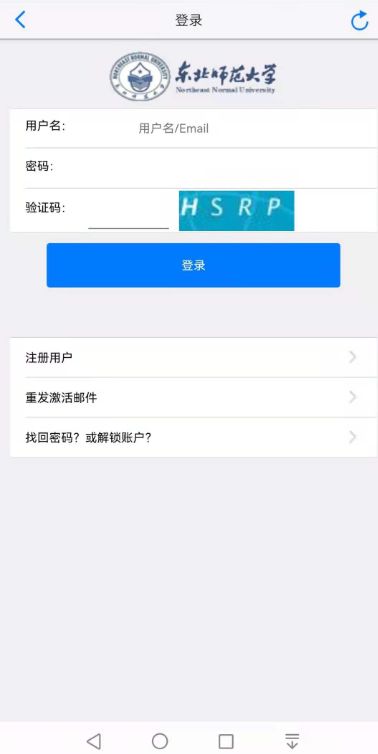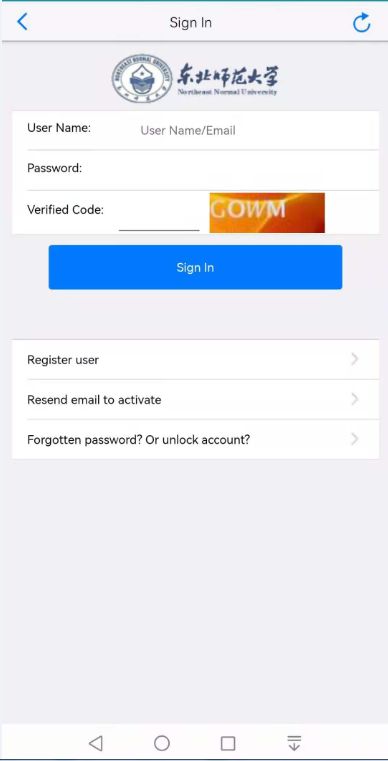 登陆后,绑定自己的学号。
After logging in, bind yourStudentIDnumber.
第四步:点击"注册",按照提示填报信息后提交申请。
Step 4: Click "Registration",Follow the instructionsto fill in the information and submit the application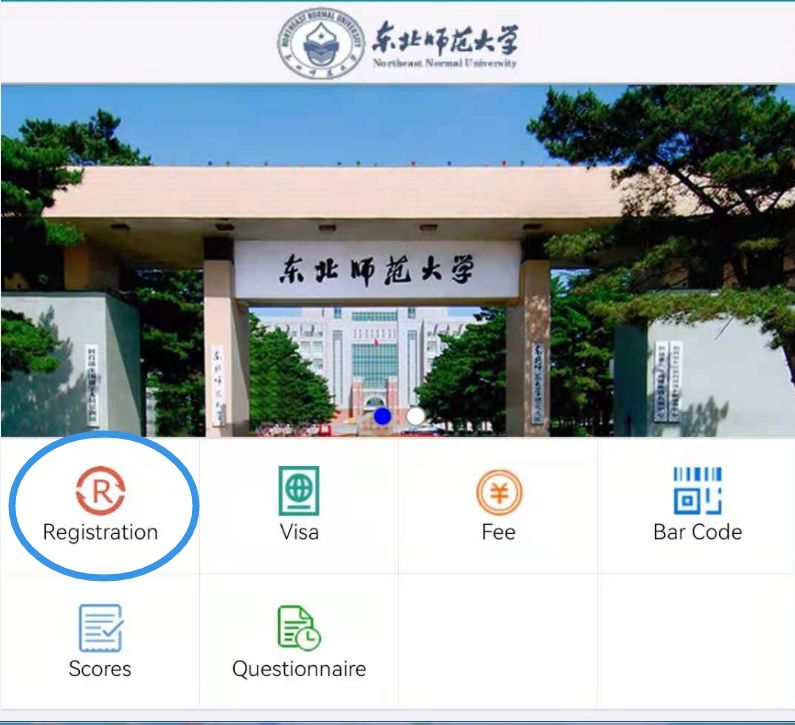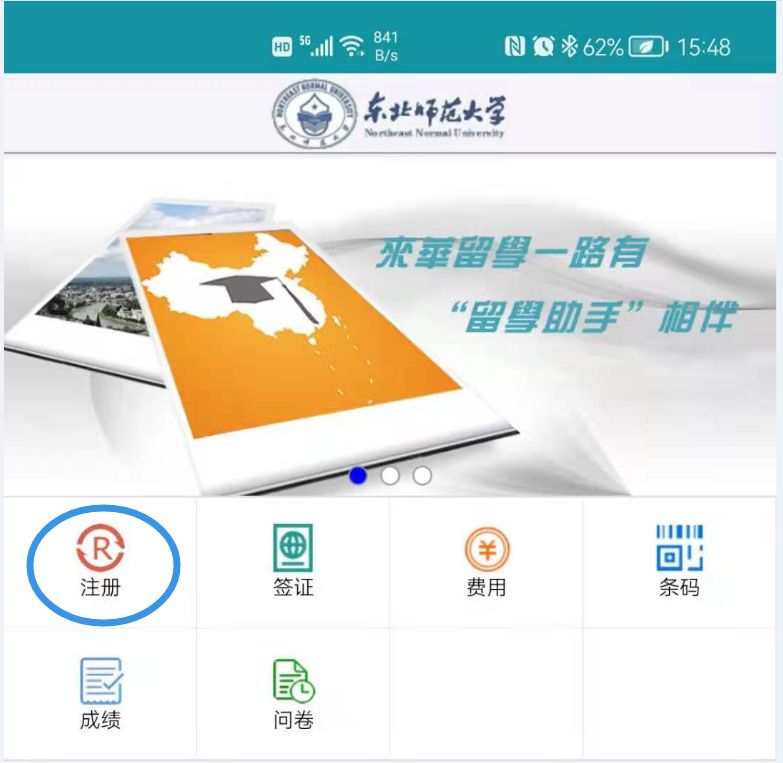 第五步:填写问卷
Step 5:Fill in the questionnaire
根据自己的实际情况,填写问卷后提交。
According to your actual situation, fill in the questionnaire and submit it.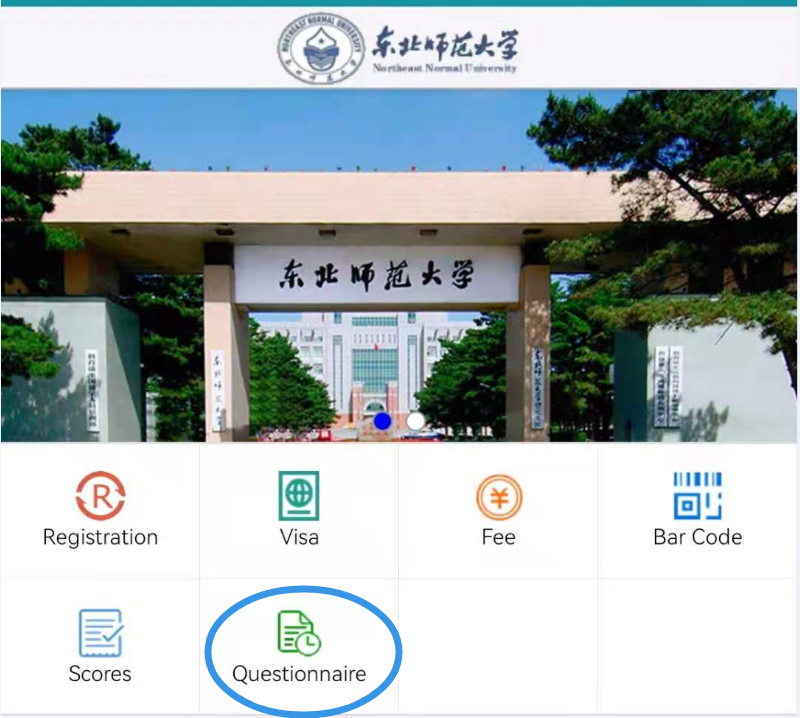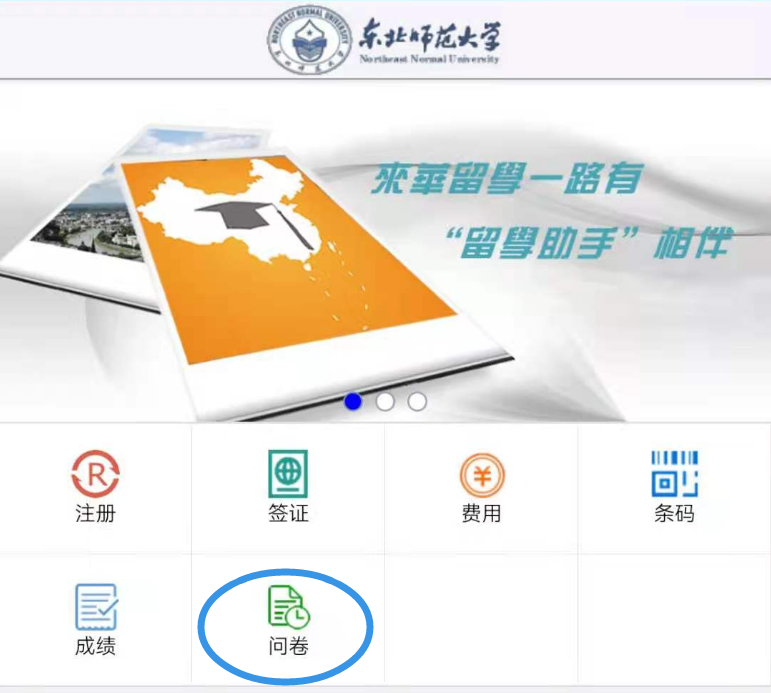 提交申请后,国际处将审核学生填写信息、附加材料以及学习资格等。通过注册审核的同学,可正常开始在校/在线学习。
ISOwill review the students'personalinformation,attached documents and study qualifications. Students who have passed the registration can startonline/off-line study.
东北师范大学
国际合作与交流处
Division of International Cooperation & Exchange
2021.08.27